All Star Bluegrass Jam Along for Bass - Book with Audio Play Along
SKU:

UPC:

FREE SHIPPING:

To all 50 US States
Frequently bought together:
Description
Ok, tutorials and lesson books are fine, but sometimes you just want to play with the band! This book helps you to learn the tunes, and the Downloadable CD gives you the musicians to play with! There's no better aid to learning than jamming with other players, and it will give you the chance to really feel the music before stepping into the circle with other musicians.

The Audio Tracks include 21 different songs performed by David Grier, Matt Flinner, Tony Trischka, and Daniel Anger, with Todd Phillips on bass. After the first solo, Todd bows out and lets YOU take over, and there are even some spaces where you can try your hand at a solo! The 34 page book has standard music notation, with the melody in treble clef at the top and the bass part in bass clef at the bottom.

Songs:
Bill Cheatham
Blackberry Blossom
Black Mountain Rag
Farewell Blues
I'll Fly Away
Footprints In the Snow
All the Good Times Are Past and Gone
In the Pines
I Am a Pilgrim
John Hardy
Little Maggie
New River Train
Old Joe Clark
Pretty Polly
Don't That Road Look Rough and Rocky
Sally Ann
Sittin' On Top of the World
Soldier's Joy
Roll in My Sweet Baby's Arms
Way Downtown
Down in the Willow Garden.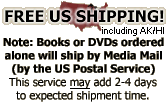 Note: Due to copyright restrictions, opened books, CDs, DVDs, and other learning materials are not returnable (except for replacement in the case of defective items).


View All
Close