Zyex Upright Bass Strings
SKU:

UPC:

FREE SHIPPING:

To all 50 US States

PRODUCT OPTIONS:

Multiple Sets & Single Strings Available
Frequently bought together:
Description
Okay... Zy-WHAT?!?!

The cores of these strings are made of a "longer-lasting" alternative to nylon, called "Zyex." That's where they get their name, obviously.

Zyex is a "polyketone fiber," which you really don't need to know. What you do need to know is that D'Addario has actually been making strings out of this material (for other instruments, like classical guitar and violin) for many years. A few years back, they reformulated their blend, and began making Upright Bass Strings using Zyex.
Physically, these strings are a touch thicker than Pirastro Obligatos, and they don't exhibit excessive "roll" when plucked that other synthetic strings (including the Obligatos) sometimes do. They also sound a bit "darker" than Obligatos - with a bit more "growl," at least to my ears. Under the bow, they speak very quickly, and the pizz sustain rings clearly without overstaying its welcome - simply stated, they have a warm, gut-like tone (which is a common description of synthetic strings). They are similar to many of their contemporaries, to be sure - but obviously, there are differences too.


One thing that many people report as unique about the strings: kind of like wine (and bassists), they actually get better with age. Fresh out of the package, you might be a little underwhelmed - on some basses, they might sound a bit "zingy," can sometimes have uneven response from string to string (especially the D string) and the lower strings can have a tendency to sound a little scratchy under the bow. These idiosyncrasies seem to work themselves out once you've put a little mileage on the strings; they settle down, tone-wise, and the balance and arco response should improve.

Tonally, they have good volume, with nice fullness - especially the higher strings (some players have felt that the E string is a little "shy" compared to the other three.) Tuning stability is good, and they "start" quite easily under the bow.

Overall, they are a lower-tension, hybrid string that works well for lots of varied situations, but I wouldn't put them on a bass the same day I had a gig. But give them a little time to break in, and may well be worth the wait.
On a personal note, I have found that these strings work particularly well on Kay and Engelhardt basses; I've put them on a couple Engelhardts we've had through the shop, and Bob had a set on his 40s Kay bass for a while. The quirks of those instruments are fairly common; they tend to be a bit on the dark side, tonally, and have a big punchy sound down low - it's why they're so popular in bluegrass circles. I've found that the D'Addario Zyex very often seem to have the right mix of tonal qualities to suit the pecularities of those basses, giving them a warm, full - and yet not overly "boomy" tone. Clarity, without harshness. The strings just really seem to play to those particular instruments' strengths. Certainly, your mileage may vary, as every bass is different - but just thought it worth mentioning!

Finally, D'Addario says that:
Zyex strings have a versatile sound, making them a good choice for a variety of musical styles, from classical and modern music to jazz and country. Zyex strings maintain a warm, rich, gut-like tone quality, while remaining stable in tuning even under extreme climate conditions during hot and humid summer performances or cold outdoor sessions. Pitch stability is excellent after minimal break-in time. Zyex has a warmer sound than most other synthetic core strings, and they have excellent projection, making them exceptional for soloistic use as well as symphonic. A thicker string diameter and an overall lower tension make this set ideal for baroque, jazz and free styles. Zyex bass strings were developed primarily to offer outstanding pizzicato attacks and sustain, as well as superb bowing response.

Specifics:
First string G - Zyex/Titanium wound; tension = 61.0 lbs., .064 (Light 58.0 lbs., .061)
Second string D - Zyex/Stainless steel wound; tension = 62.5 lbs., .071 (Light 59.5 lbs., .069)
Third string A - Zyex/Tungsten wound; tension = 64.5 lbs., .081 (Light 62.5 lbs., .078)
Fourth string E - Zyex/Tungsten wound; tension = 66.0 lbs., .106 (Light 64.0 lbs., .101)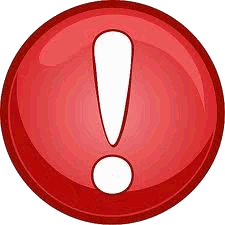 IMPORTANT NOTE for those with larger basses: The regular set of these strings will likely NOT fit a 4/4 bass, or even some larger 3/4 and 7/8 basses. The regular "E" string tends to come up a bit short on extended-size basses. The measurement of a typical Zyex E string from the ball end to the silked portion that goes in the pegbox is 51" (the other three strings are longer, and have sufficient length for a 4/4 bass).

D'Addario has created a special longer E-string for 4/4 basses, and we've paired this string with the other 3 to create the "4/4 set" listed above. Measure your current E string from the ball end, over the bridge, to the nut - if that runs longer than 51", purchase the special Zyex set that swaps in the E-string that is made for 4/4 basses. (Note that the other three strings are the same for either set option).



What are artists saying about the Zyex bass set?
Ira Coleman (Sting, Herbie Hancock, Jessye Norman, Dee Dee Bridgewater): "I am currently very excited about the new Zyex for bass. The strings have the fast response of a gut string with the clarity and sustain of a steel string. They are more elastic than steel core strings and are very smooth. I like the gauge relationship from E to G. Finally the best of both worlds! Pure delight from peg box to tail piece. Thank you D'Addario."
Larry Grenadier (Pat Metheny, John Scofield, Brad Mehldau): "I am very excited to have found these strings! They combine the warmth associated with gut strings with the presence and quickness of metal strings. They sound great bowed as well. I am very thankful that D'Addario has taken the time to address the jazz bass player's unique string needs."
Jim Robertson (DBR, Beaty Brothers): "The Zyex give me the feeling that I am playing gut strings. They still retain the depth and warm qualities that I liked so much in gut strings, but there are not as many inconsistencies in the tone that would tend to be the case with traditional gut strings. They are extremely even, retaining the warmth and depth, but still cutting very well."
View All
Close
Warranty Information
I've experienced a problem with a string (or set of strings). What should I do?

We are sorry to hear of your experience. If you experience a problem with your strings (or string set), you may contact us (D'Addario) to see whether a manufacturing mishap is the cause. If you wish to return the string(s), visit http://www.daddario.com/ra. Please return the string or set in question in its original packaging (including corrosion intercept bag if possible). This will help us determine if a defect or other malfunction has occurred. Upon receipt and evaluation, if a manufacturing defect is revealed, we will quickly send you a replacement.

NOTE: Though it may not be the case in your situation, please keep in mind that premature string breakage is often caused by burrs or rough edges that develop at the nut or bridge/saddle. These rough edges are often difficult to see, but can be ruthless on strings. If your string continuously breaks at the nut or bridge, please check these points of contact for a nice, smooth surface. If burrs or rough edges are found, contact your local music shop or luthier to perform the necessary minor repair to resolve this common problem.
View All
Close
7 Reviews
Excellent attention! Great strings, good price and professional advice at the time, fast and safe shipping. highly recommended!

Zyex light gauge with 4/4 E

These replaced a full set of Pirastro Perpetuals on a 2005 New Standard Cleveland Ply. The bass has had mostly gut strings over the last 10-12 years and I was looking for a lower tension steel core set for more tuning stability and a quicker, brighter sound. After a couple months of the Perpetuals, I was missing the larger diameters of the gut strings... (they were a little too modern.) After some research and a quick email and a phone call, the consensus was to try the Zyex. They have a bit more sizzle and pop and arco is a bit more challenging but I am really enjoying the grittier, more gut like attack. I've had them on for about two weeks so far and they have settled in and are very balanced, loud and resonant on this laminated bass. I'm happy.

These made a huge difference in sound over the light gauge strings that came on the Eastman VB95. They really brought out the bottom end which it was severely lacking. They're pretty nice on the fingers too. I couldn't be happier.

Perfect fit for my 43" scale King Mortone! Thanks Mark for having the right part at the right price!

Hi Mark I got the Zyex Lights about a week ago and finally got up the nerve to install them on my Engelhardt ES 9 yesterday and I love them! You mentioned in a post on your site that they sound good on Kays and Engelhartds and you were right on. I tried them again early this AM and they are pretty bright and "zingy" but they sound and feel very good. I also tried some Arco and even with my dodgy technique they sounded good. I know they will mellow as they get played in but I am very happy with them and they are LOUD, at least compared to the old strings that they replaced. They are also much more even from string to string and up the fingerboard. Your advice was right on and your instruction sheet was helpful as usual and I would certainly recommend these strings for a bass like mine. They sound good unamplified and even better with the KNA pickup that I got from you a few months ago. Thanks again for your advice and great service! All the best in 2019!

Long list of pros and zero cons.

Just wanted to thank you profusely for the service you provide. We exchanged as few emails regarding strings a few months ago. I ordered Zyex mediums from you, and I couldn't be happier. I and my bass love them. Still a big gut like sound and none of the stickiness (of the strings I used to use), easily cleaned.

Thanks to everyone there. Those D'Addario Zyex strings turned a stiff, dead sounding bass into a good warm sounding dog house with a lot of growl.
View All
Close