Description
Tall, dark, and very handsome. That's what these very nice ebony fingerboards are.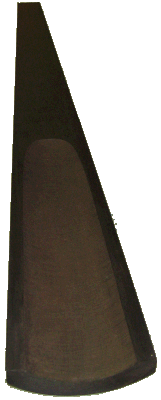 This dark ebony board is thick enough for most any 3/4 bass, and will be good for several re-dressings moving forward; it would also be an excellent, high-quality choice for your custom Electric Upright Bass (EUB) or custom double bass project.

The measurements:
Length: 34 3/4"
Side thickness: 1/2"
Width at Nut: 1 3/4" (measured across the back, not in an arc)
Width at bridge end: 3 5/8 (measured across the back, not in an arc)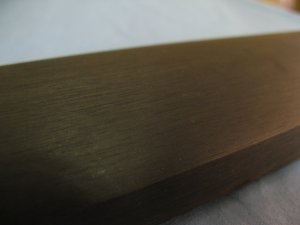 They are nicely profiled and sanded, but probably require finish sanding and sealing (if desired). There is no Romberg Bevel ("E" bevel, an optional flat area under the E string) so they should be considered as "round" fingerboards. The backs have the common carved out area, it extends just under 11" up from the bottom; the rest of the back of the neck is flat (for gluing to the neck).

They are made of very nice, dark, solid ebony (from India) - see the closeup photos.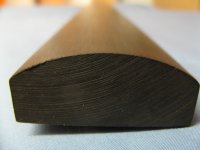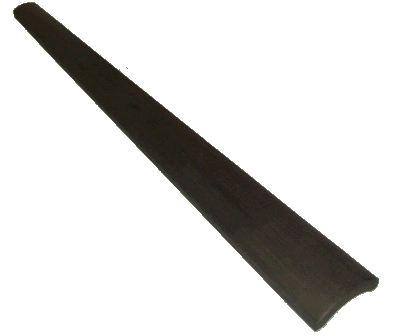 With its even, dark coloration, and tight grain, it's easy to imagine this fingerboard as a premium replacement for your worn-out board - or the centerpiece to your custom bass project.



View All
Close