Upright Bass Buggie Bass Transporter (Bass Buggy)
SKU:

UPC:

FREE SHIPPING:

To Continental US (Lower 48)
Frequently bought together:
Description
Can be used WITH or WITHOUT your bag on the bass! (we prefer WITH)

The Bass Buggie is an alternative to a regular bass wheel (or bass case with wheels) that allows you to roll your bass around with an ease similar to that of pushing a hand truck. With large (6") diameter, dual "rollerblade" style wheels, the Bass Buggie rolls very smoothly and is easy to control. You can even use the Bass Buggie with or without your bass bag on your bass.


The Bass Buggie Cushion (available together with the Buggie or separately) adds a padded cushion to the platform of your Bass Buggie, absorbing the shock of particularly rough terrain (or protecting the bass edges from the plastic platform.)

How's it work? The loop on one end has a ring which goes around your endpin. You then rest your bass lower bout on the buggie, and wrap the strap up around the side of the bass. At the top of the strap, a bungie-cord lasso easily loops around the neck - and viola! Let's roll.

The main image shows the Bass Buggie on a bass without a bag; it works just as easily on a bass inside a gig bag as well! (When used on a bass inside a bag, the bungie lasso simply loops around the neck and back down - it doesn't go under the strings.)


Made in the U.S.A.
Can strap onto the bass body with or without a bag.
Can allow the bass to stand upright momentarily (as to get through a doorway).
Works indoors as well as outdoors!
Is made of durable high impact molded plastic.
Overall dimensions are 36cm / 14.2" length and 16cm / 6.3" in diameter (wheels, height & width).
Inside platform length is 28.5cm / 11.2 inches.
Weight is 3 lbs., 2 oz.
Adjusts to any size bass from 1/10 to 4/4.
Has non-marking durable "rubberized" wheels that are solid but offer a bit of "rebound" and grip
Compared to the previous generation Bass Buggie, these wheels offer a wider contact patch and better maneuverability, especially in gravel, snow, or other difficult terrain.
Rolls easily and straight on ball-bearing wheels.
Allows endpin to remain in place while in use.
Has a flexible body that provides some shock absorption from bumps and rough surfaces.
Optional Cushion adds additional protection from especially bumpy terrain, or for use with a bass not inside a padded gig bag.
The length of the strap is easily adjustable, so this buggie should be compatible with every bass, from small 1/10 size student basses, all the way up to most 4/4 5-string basses (check the measurements if you have a bass of unusual depth!)

The optional "Buggie Cushion" provides for extra cushioning in very rough terrains, or for when you put your bass on the buggie without the gig bag. It attaches to the Bass Buggie body with heavy-duty velcro, which is included with the cushion.


Don't settle for a cheap knock-off!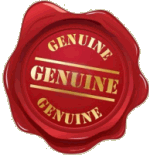 We have been informed by RC Williams Co., the inventor and manufacturer of the Bass Buggy, that there are counterfeit "Bass Buggy" products being sold elsewhere - most notably at "a large internet retailer." The real - PATENTED - Bass Buggie is made in the USA, and all of ours are sourced DIRECTLY from our friends at RC Williams Co. So If you're thinking about buying one of those to save $1, you're going to have a bad time.
Product Manual
Need to figure out some of the more in-depth features of this product? Here's a copy of the manual, in PDF format, here.
You may wish to visit the manufacturer's website to see if a more recent version is available.
View All
Close
11 Reviews
I love my bass buggy... I've been playing upright bass for over 20 years now. I bought the bass buggy 3 years ago. It is the best accessory for upright bass after a padded gig bag. Every upright bass player should own one. Every word there is true. I wish I'd found it sooner! It's saved my back and made getting to church, gigs and rehearsals so much easier.

Hi Guys, Just wanted to say a big thanx for getting my bass buggy to me so fast. I only ordered it last week and you managed to get it half way across the world to Sydney in less than a week! My back is also thanking you for not needing to lug the bass over one shoulder again this weekend. I'm just blown away by your service! Keep up the good work. Also thanks for all the top info on the site. It's a pleasure to shop here.
View All
Close