SB106 Ultra-Lightweight Combo Bass Amplifier
SKU:

UPC:

MPN:

FREE SHIPPING:

To the Continental USA
Description
The Traynor Small Block combos and heads have been a welcome addition to our lineup; with clean, transparent sound, smart features, and quality construction (in North America!) - all at a reasonable price point - they're pretty tough to beat. The SB110 and SB112 combos are big sellers, and my customers have been pretty universally thrilled with them (and in many cases, truly suprised for the bang for the buck!)


The SB110, until now, was the smallest model - only a 14"x14"x14" cube, weighing in at only 21 lbs., is hard to beat. With plenty of power, and much more full-bodied bass tone than you'd ever expect from such a small box, it's been our best seller in this lineup. But now, the new SB106 is here. Featuring the successful SB200H amp head in an all new small-format combo - only about a foot tall, and under 15 lbs! - this amp could be the best value for small gig/stage amp amplification. With a 6.5" driver, and durable construction of plywood and steel (no MDF!), it won't give huge, dub bass tones - but it does get a surprisingly full-bodied low end when you are using a more conventional tone. The Low Expander control can help boost the low end, but use it judiciously, as it also scoops the mids and tends to make the tone sound more "electric."

Key Features:
Ultra-Compact and Lightweight Design
All-Metal Amp Chassis with Combination Plywood and Steel Cabinet
Versatile 4-band EQ with Additional Low Frequency Expander
Input Gain and Master Volume Controls
Passive and Active Inputs
Selectable Pre / Post XLR DI Output
Headphone Output / Stereo Line Input

It's constructed in Canada with real plywood and steel, not fragile particle board or heavy MDF. Its styling is clean and unassuming, not flashy, but classy. All this, and a solid 2-year warranty.

Not surprisingly, it also sounds great with electric bass; the extensive EQ controls make it easy to instantly dial in a contemporary electric bass tone. So this amp can do double-duty - it works equally well with electric or acoustic bass.

Here's Traynor's "Marketing Talk" for the amp: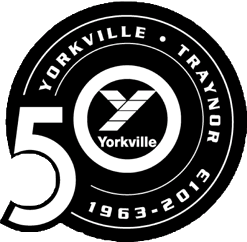 The newest edition to the extremely popular Small Block line is the most compact fully featured combo bass amp Traynor has ever built to date.
At an unbelievable 9 by 12-inches and weighing in under 15 lbs, the 200-watt Traynor SB106 combo uses a studio monitor quality 6.5-inch speaker in its solid plywood and metal cabinet to deliver unmatched tone for close monitoring on controlled stages. Fully featured for professional bass players needing a small, lightweight but powerful amplifier solution, the SB106 offers both Passive and Active ¼-inch Instrument Inputs, selectable Pre or Post EQ XLR DI Output for direct connect to front-of-house mixer and an additional ¼-inch Speaker Output to drive an additional extension cabinet when necessary (4-ohm minimum).

Built with the practicing musician in mind, the Traynor SB106's rear mounted ¼-inch headphone jack defeats the internal speaker for private rehearsal. An 1/8th-inch TRS Auxiliary In jack also on the rear of the amp allows direct connection to any music source making the SB106 your ideal practice companion.
The SB106 combo uses the same controls as the SB200H amp head.

Specifications
Cabinet Impedance (Ohms) 8 ohms (internal) 4 ohms (external)
Power @ min. impedance (Watts) 200 watts
Minimum Impedance (Ohms) 4
Burst Power - 2 cycle 250 watts
Speaker Configuration 6.5 / 150W
Inputs Passive 0 dB, Active -6 dB
Aux Input (media) 1/8-inch TRS Stereo
Controls Gain, Bass, Low Mid, High Mid, Treble, Low Expander
Mute, Ground Lift
Line Out (type / configuration) XLR DI Out (Selectable Pre/Post EQ)
Line Out Sensitivity (Vrms) 1 Vms
Other Features 1/4-inch Headphone Jack, ¼-inch Tuner out
Dimensions (DWH, inches) 9 x 9.5 x 12.5
Dimensions (DWH, cm) 22.9 x 24.2 x 11.5
Weight (lbs / kg) 15 / 6.8
Specifications subject to change without notice

TIPS
For best sound with the upright bass, turn the "Low Expander" control OFF. As in, all the way to the left (not at the midpoint.) This control "shapes the tone of the bass by extending the low frequency and reducing the mid frequencies (around 400 Hz)." That creates an unnatural "scooped" sound with exaggerated bass response - and while that can sound cool for electric bass guitar, it detracts from the neutral tone character that better serves the sound of an upright.
Tilt the amp upward to hear yourself better.
Note to International Customers:

The Traynor SB106 is designed and configured for use in the USA and Canada (110-120v mains power). It does NOT have the capability to switch to 230-240v operation.

7 Day Trial Period on Amplifiers and Speaker Cabinets

We know that it's tough to buy new gear over the Internet. So purchasers have a seven (7) day trial period during which they may return the amp in new condition -- NO QUESTIONS ASKED! -- for a full refund, minus all shipping costs and a small transaction fee to cover credit card processing. Call or email us first: returns must be preauthorized; a restocking fee applies if the unit is not returned in new condition.
7-Day Trial Period
Your purchase of this item is covered by the exclusive Gollihur Music 7-day Trial Period, under the following terms:
You may contact us to return this item, for any reason (or no reason), within the first seven days of ownership. The timer starts on the day that you receive the item, not the order date.
Returns are subject to deductions as follows:
Any shipping costs you paid are not refunded, and if the item shipped free, the costs we incurred to ship the item to you will be deducted from your refund or credit.
All shipping costs you incur to return the item are your responsibility.
A small fee is deducted from your refund to cover credit card/PayPal fees which are not refunded to us even if we refund your charge. Note that if you choose to accept a store credit instead of a refund, this deduction does not apply.
Items must be returned in 100% "as new" condition, with all original packaging, shipping materials, and accessories/manuals/bonus items. Deductions are assessed for missing or damaged items.
IMPORTANT: You must contact us for authorization BEFORE shipping the item back.
Product Manual
Need to figure out some of the more in-depth features of this product? Here's a copy of the manual, in PDF format, here.
You may wish to visit the manufacturer's website to see if a more recent version is available.
View All
Close
Warranty Information
Two and Ten Year Unlimited Warranty:
Traynor's two and ten-year unlimited warranty on this product is transferable and does not require registration with Traynor Amplifiers or your dealer. If this product should fail for any reason within two years of the original purchase date (ten years for the wooden enclosure), simply return it to your Traynor dealer with original proof of purchase and it will be repaired free of charge.

Freight charges, consequential damages, weather damage, damage as a result of improper installation, damages due to exposure to extreme humidity, accident or natural disaster are excluded under the terms of this warranty. Warranty does not cover consumables such as vacuum tubes. See your Traynor dealer for more details.

This warranty is valid only in Canada or the United States of America. For more information on enforcing your warranty coverage outside Canada & the United States of America please contact Traynor Amplifiers - World Headquarters.
View All
Close
4 Reviews
This is a great amp for electric or acoustic. Well worth every penny. Quite lightweight and loud. I bought this here at the beginning of the pandemic and used it to practice/learn some upright skills. Found out it makes a dang good electric bass amp. Hook it up to a 4 ohm speaker for unbelievable power.

All you need for most jazz gigs

I bought one of these to use mostly for practice and small jam sessions, but I ended up doing about 80% of my gigs with just this little amp. I can easily carry the amp, my bass and my iPad stand in one trip. As long as I'm not dealing with a big band or a loud drummer, this is all the amp I need. And it sounds terrific and is very ruggedly built.

Mark, I got a Traynor small block 106 from you couple weeks ago. I had my first chance using it at a jam last night....spectacular !!.... for the first time in a jam I could actually hear what I was playing all the time against an octave mandolin and two flatpicked guitars. The Traynor gives a nice growlly, distinct bass sound. Amazing. Together with my Eminence bass, it just begs you to solo because it sounds as punchy as the guitars and mandolin. No more mumbling, just nice crisp bass notes. ...sweet!

Bob & Mark, I've trusted your reviews and testimony for years, and you still surprise me. I bought the Traynor SB-106 Combo online on your recommendation, sight unseen. I'm not the most traditional bassist; I've gone from heavy metal garages on electric to classical studies with the LA Phil. But I recently needed a new amp after joining the "New Music Ensemble" at CA State University Fullerton, and my old "heavy metal days" amp was just too heavy - as in, I threw my back out on load-in! I needed smaller with versatility, capable of easy Doubling via mic or direct out, and the option of the most neutral tone - it must sound like "me, louder." And this is exactly what I got. Pure pizzicato tone, all the subtleties of my arco techniques (even captured the differences w/my Tourte mute!) across every articulation I know, with just a K&K Bass Max. On EB, can go from clean to aggressive, and the best tone I've ever had with all the volume I need. Thank you so much! With Love...
View All
Close