Description
At Gollihur Music, we're more than just a store. We're your Bass Information Destination!

In that spirit, we offer the first of (hopefully) several FREE e-Books for you to improve your sound and other facets of your performing and playing.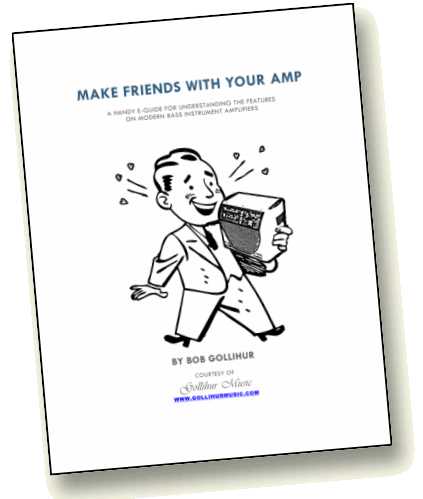 In "Make Friends With Your Amp," Bob offers useful, plainly written descriptions of the many mysterious controls you may encounter on today's complex bass amplifiers. If you don't know what a high-pass filter is (or why you should care) this free e-Book can help you to understand it! Can a compressor help your sound? What is "gain staging?" All of these topics - and many more - are covered in eight plainly-written, easily understood pages.

Download it for FREE by adding it to your cart!
View All
Close
1 Review
Very informative info about how to work with a combo amp. Many points seem just a little too simple or logic. But when you think twice over the subjects, even if you have lots of experience, you notice that it is real good practical knowledge every player should know and realize.
View All
Close