The Jazz Bass Book; Technique and Tradition - John Goldsby - Book with Audio
SKU:

UPC:

FREE SHIPPING:

To all 50 US States
Frequently bought together:
Description
The Jazz Bass Book
Technique and Tradition
By John Goldsby (Foreword by Ron Carter)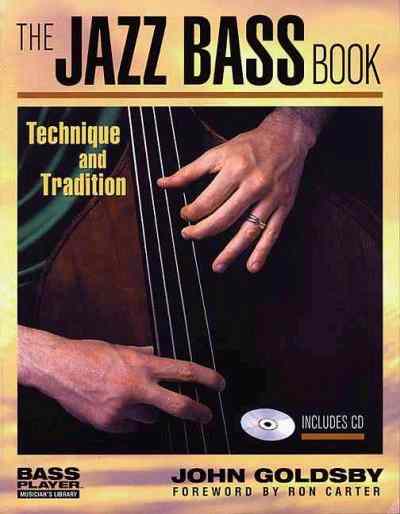 Goldsby is a respected bass player and Bass Player Magazine columnist. His book, "The Jazz Bass Book," is an in-depth look at the tradition, history and personalities of jazz bass. Designed for bass players and jazz fans alike, it is - as far as we know - the first comprehensive reference of its kind.

More than a player's manual, this book portrays jazz bass as a vital element of 20th century American music. Citing examples from key jazz recordings over the years, the book defines the essence of the musical contributions made by more than 70 important jazz bassists, including Ray Brown, Eddie Gomez, Charles Mingus, Milt Hinton and many others. It explores all facets of jazz bass playing from the development of "walking", to the musical interaction inside a rhythm section, to the contribution made by every important jazz bassist.



Mark's Take:

The beauty of this book is that it's multi-purpose - you can put it on a music stand, take out your bass, and do a little "book-learnin'" - but you can also kick back in the recliner and gain some insight on your favorite players, with well-written mini-biographies aplenty. There's also special sections, like "Afro-Cuban Bass" and "The Cello in Jazz" to give you some food for thought. And most chapters have "For Further Listening" recommendations for additional recordings to expand your knowledge of the player or sub-genre you're reading about. And of course, the downloadable CD has some great tracks as well. A comprehensive book that is more than just a lesson book... more than just a biography... more than an encyclopedia of jazz...
Bassists get expert guidance on mastering proper technique, practice methods and improvisation, plus new insight into the theoretical and conceptual aspects of jazz. The companion Audio featuring bass plus rhythm section allows readers to hear technical examples from the book, presented in slow and fast versions. It also offers play-along tracks of typical chord progressions and song forms. The track list features Goldsby on bass along with the masterful assistance of Bill Dobbins (piano) and Hans Dekker (drums).

Useful for the bassist who pursues self-study, the analyses of classic lines - and the stylistic idiosyncrasies of the different sub-genres - allow one to break them down and gain a new understanding and appreciation. It's also great for someone interested in jazz history; you can trace the development of this uniquely American art form through its greatest players - from early New Orleans jazz through swing, bebop, and the avant-garde. The book contains exclusive interviews, transcriptions, and profiles, and has many photographs.

John Goldsby is author of two instructional books for bassists, and writes regularly for Bass Player and the German-language Bass Professor. A widely recorded jazz artist, his CDs as a leader include the critically acclaimed Viewpoint and Tale of the Fingers. He has also appeared as a sideman on numerous recordings with many jazz greats. Goldsby currently is solo bassist with the world-renowned WDR Big Band, based at the radio and TV station in Cologne, Germany. He also teaches bass and jazz ensemble at the Musik Hochschule (Music Conservatory) in Essen, Germany, and has taught regularly at the Jamey Aebersold Summer Jazz Workshops in the US and London.


"The Jazz Bass Book is truly the most comprehensive historical resource on the art and craft of jazz bass I have ever encountered. [On the CD] Goldsby's group illustrates a wide variety of musical styles while making it all seem effortless." --Ron Carter, legendary bass soloist and accompanist (Miles Davis, Herbie Hancock, Thelonious Monk, McCoy Tyner . . . )

"The Jazz Bass Book is brilliant--an excellent resource for any musician who wishes to know more about jazz bass lineage, technique, and concepts." --Rufus Reid, bassist, educator, author (The Evolving Bassist )

"Great musical examples and ideas from a dedicated professional musician and educator--I highly recommend The Jazz Bass Book to any musician interested in the development of the bass in jazz." --Oscar Stagnaro, bassist, Berklee professor, author (The Latin Bass Book )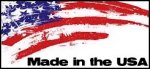 View All
Close