On September 1st, a little after 6pm Eastern Time, the remains of Hurricane Ida spawned an EF-3-level tornado in Southern New Jersey. It devastated several dozen homes, farms, and neighborhoods in Gloucester County, and it began its 12.6 mile rampage in the small town of Mullica Hill.
Mullica Hill, you may (or may not) recognize, is the home town of Gollihur Music, as well as the Gollihur Family.
As you can see on the photo, which traces the tornado through its documented trail of destruction, it came within a few thousand feet of the Gollihur home and the office/warehouse for Gollihur Music. On the map (below), in fact, the line goes right through the marker at our address. However, the main funnel "skirted by" us, and we had no property damage, short of some downed limbs and one (already dying/dead) small tree that fell over.
But massive trees that are easily seen from my property have been sheared and shredded. And just a short walk down the road, several of my neighbors have lost their homes. Several large farms in our area were heavily damaged, as well.
We've already made some donations to the local community, and it's been wonderful to see how quickly the local towns have mobilized to help the people most affected by this brutal storm.
For those of you who did recognize the town, and reached out to us to make sure we're okay - thank you for thinking of us. We appreciated hearing from you, and it's wonderful to know how much our community of bassists cares about each other. And yes, we're fine! We were exceedingly lucky, and I'm definitely counting my blessings.
That said, due to major lines being knocked out, we had no internet service on Thursday or Friday, although we cobbled together a means to process and ship what we could on Friday using a cell phone as a hotspot (and a bunch of duct tape and WD-40). But we're back up and running at full force as of the end of the holiday weekend.
Thanks again for being there!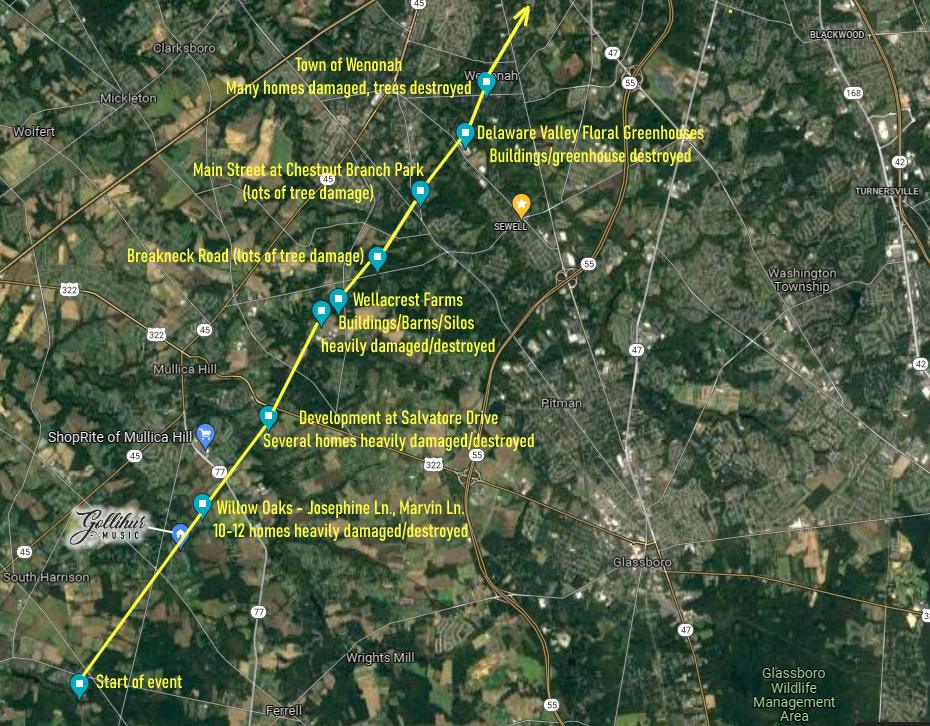 News/Blog
We are deeply saddened to announce that Bob Gollihur, the founder of Gollihur Music (formerly Wordsm …

The Eminence Electric Upright Bass has been a favorite product at Gollihur Music for de …

Time has really flown by. Here's a brief history of how we got here...Back when Bob Gollihur first s …